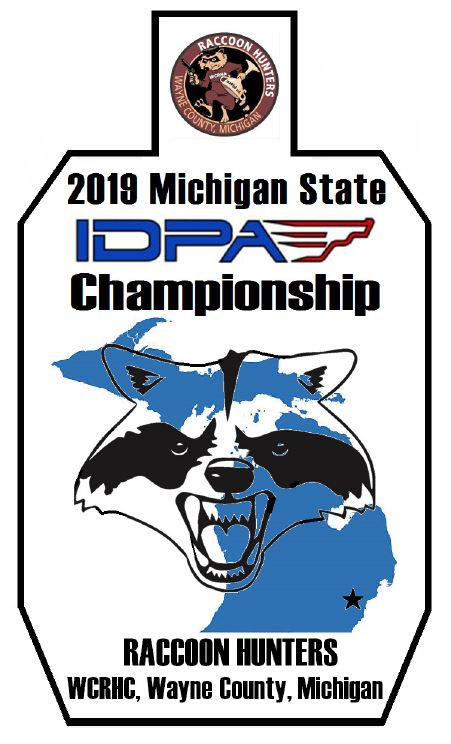 2019 Michigan State IDPA Championship
Important Match Information!
Registration fee covers the cost of match, shirt, lunch and beverages - No division changes after July 1 - CDP, SSP, ESP, CCP, REV, AND CO - All Classifications - Payment required at time of registration. Unpaid entries will be dropped - Equipment check and sign-in starts at 7:15am, Shooters Meeting 8:45, Shooting 9:00am - Contact Shawna Snow (sms811@comcast.net) with registration questions.
Dates
Saturday Aug 17 2019 - Sunday Aug 18 2019
Range
Wayne County Raccoon Hunters
37950 Wick Rd.
Romulus, MI 48174
Match Fee
$ 110
Junior Discount $ 55
Match Director
Mark Boruta
mboruta1@yahoo.com
Please contact Shawna Snow (sms811@comcast.net) with registration questions
Website
https://raccoonhunters.org/idpa/2019-idpa-mi-state-match/
Entries Open / Max
0 / 200
Entry Open/Close
Mar 01 2019 to Apr 27 2019
Match Registration Closed
Contact the Match Director for questions